"Peace of mind and clarity, strong family bonds and security in every sense of the word. Paradise is a state of mind, a pair of rose coloured glasses, perhaps, that allows me to look at my surroundings through a positive lens…best way for me to describe what it looks like."

~Maria Giuliana
"This Is Paradise" … Really?! By what standard, who would consider this paradise? I mean, not to come off as snobbish… But, it would be the average nondescript brick wall if it wasn't for the colourful paint, funky patterns and bold text. Let's consider this, "One wo(man)'s trash, is a next wo(man)'s treasure."
…Nope, still not a place or image that comes to mind when most of us think of paradise. The operative word in the last sentence is "mind"… That's where our conception of paradise should come from. she.lace always takes a skeptical eye to a common consensus, and the popular projection of paradise is no exception. Allow us to show you what a "Personal Paradise" can do for you.
she.lace is a strong advocate of individuals confronting their realities and tackling things directly. After all, in the aggregate what good does it do to create a false sense of reality? There's a point to our Freudian psychoanalytical babble…A "Personal Paradise" is not supposed to be some fictitious universe built with alternative facts.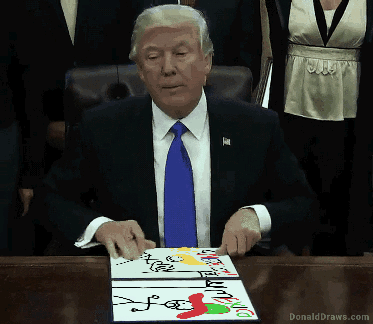 No, no a personal paradise is simply that safe haven we "vacation" to when we need some recourse. It's that place, thing or concept we can go to after that long meeting, or after that exhausting week, or before that rigorous month ahead. We all need a break sometimes, and a 
may not be enough. So, create your personal paradise and go there as often as you need to: no judgment, no criticism, no slander, no stress.
This simple yet stunning street mural calls the exterior walls of The Cameron House, home. Located right at the corner of Queen St. W. and Cameron St. (one block west of Spadina) both the building and the mural are widely popular for their own reasons. "This is Paradise" is painted on the Cameron street side of the building, upside down and right-side up, and has an interesting history. As BlogTO explains, the artist and the establishment are intertwined in a way that really makes this art a personification of both. This piece is the creation of Tom Dean and has been on display for about 6 years. It all came about by "accident" after the City ordered building renovations which caused damage to the walls, and required the owners to have them repainted. The Cameron House is known for offering live music 7 days a week. If you're ever in the mood for live entertainment it's definitely worth a visit. 
Sidenote: The legendary venue even has it's own record label: Cameron House Records
Here's another one to add to the list…so when you're in the Queen Street West area take a stroll into paradise. Fair warning, it's likely you might inadvertently photobomb someone's photo so just make sure your kicks are shining.
Puma Basket Platform Metallic Gold. Is it just she.lace, or is the luster of this sneaker just magnetic?? Your eyes can't help but be drawn to the shine and glossy finish. They shine so nicely it almost reminds you of sunshine…but we'll get to that in a second 😉. To give a bit of a precursor to this week's model, let's talk about gold for a brief moment. Gold is considered a precious metal which means it is naturally occurring. More importantly, this means relative to other metals it's more rare and difficult to find. Due to the rarity of precious metals they have great economic value and are widely considered as a great form of investment. Perhaps that's why these sneakers are the perfect metaphor for this week's model.
White sand beaches, coral blue translucent water, fresh fruit and natural Vitamin D from the uninhibited rays of the sun. Speaking of sun…Introducing Maria "Sunshine" Giuliana! Part-time she.lace model, full-time BAWSE (add your own Rick Ross ad-lib) and wholehearted sweetheart. We believe her nickname, she.lace appointed by the way, is self-explanatory. BUT, to ensure the meaning isn't misconstrued… It's not ONLY because she's "hot". This "bella" young lady has such a vibrant personality and a demeanour that always brightens up your day. As if that wasn't enough, she has the nerve to be a budding young professional as well: writer, facilitator, event planner just to list a few. Those titles are truly an extension of Maria's aptitudes, and they all perfectly fuse into her role as Public Relations Specialist for 9MediaStudios. Want a sample? For your viewing pleasure, take a look at the caliber of events Maria is instrumental in putting together:
Courtesy: 9MediaStudios 
Allow this conversation to give you a well deserved "sun tan":
What comes to mind when you think of the word "Paradise"?
Maria: Palm trees, hot sun, feet in the sand and corona in my hand [giggle]. But all jokes aside, when I think of paradise I think of constant pure happiness and bliss where ever I am in the world. That is paradise to me.
What does your "Paradise" consist of? What does it "look" like?
Maria: Peace of mind and clarity, strong family bonds and security in every sense of the word. Paradise is a state of mind. A pair of rose coloured glasses, perhaps, that allows me to look at my surroundings through a positive lens…best way for me to describe what it looks like [chuckle]."
What do sneakers represent and mean to you?
Maria: For some, sneakers is part of their identity.  When I was younger sneakers held more significance in my life; however now I look for comfort, style and affordability… that's my top priority.
What is your favourite pair of sneakers? Why?
Maria: I don't have a favourite pair of sneakers. The best way for me to answer this is to say any shoe that is all black and comfortable because it's easy to wear and style.
What is your favourite/worst part about sneaker shopping?
Maria: My shoe size is always sold out, 8.5 , that's the worst part. Also, I'm very indecisive so when I do find a shoe I like i want it in every colour. The best part is finding comfortable cute shoes that are on sale so I can buy multiple pairs!
Complete this sentence: Women's empowerment is_____.
Maria: Women's empowerment is essential to perpetuate life.
What was your favourite part about the shoot?
Maria: My favourite part of the shoot was feeling like a kid again. I definitely need to work on my jump reach. It's fun being the centre of attention every once in a while.
Why did you model for she.lace?
Maria: I stand behind anything that serves as a platform to represent women in a way that breaks stereotypes and is meant to empower. she.lace has a strong philosophy grounded in all of this. Let's not forget that I love my friends, support is key. I'm always seeking inspiration and motivation and creative spheres, such as she.lace, is where I benefit from the most.
Now you should understand why this week's shoot location and featured sneaker perfectly describes Maria. From her quirky sense of humour, to her beautiful smile, to that effervescent temperament and ductile ambitious spirit… Everything about her is golden. This is why "Sunshine" is a fitting moniker… She understands what forms her personal paradise and she ensures her world revolves around it. Just like Maria, as long as the sun is up she.lace is shining, hustling and bustling.
A "Personal Paradise" should be exactly that, personal. We encourage everyone not to get bogged down by the common consensus of what paradise looks like or where paradise exists. Now, we're not saying it's a wise idea to insulate yourself from your reality and call that your personal paradise (ignorance isn't always bliss). Rather, we're acknowledging that we all need that place of solace to escape to so we can recharge our mind, body and spirit to come back stronger than ever. So… You determine what constitutes paradise. And the best part is, it can be an affordable trip because it doesn't have to be a physical location.
This forthcoming statement might be a bit of a stretch, but… We believe next week's post will show how flexibility can enable a scenic and beautiful life.