What comes to mind when you hear (in this case read) the expression "boat out of water"? Not to be presumptuous, but it's probably a safe bet to suggest it's not anything positive. After all, it has a negative connotation which implies something is "out of place" or not in its "natural order". Now, don't consider this an official explanation of the idiom. BUT know this… When it comes to the sneaker world consider she.lace a "boat out of water", or in this case canoe. We would like you meet our "Captain" aka co-founder & President: Kiah Welsh. As far as Kiah's concerned, in life it doesn't matter whether your boat is on land or in water… as long as it's understood: there's no definitive line that determines where the shore ends and the water begins.
While you ponder on that, let us explain further…
If you ever had the pleasure of walking along a beach (for those of us overdue for a vacation, let's substitute beach for waterfront) you've surely noticed that the distance that a wave(s) comes up onto shore can differ from time-to-time and place-to-place.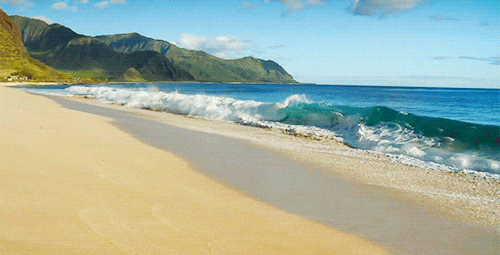 Simply put, you can stand at a point on the shoreline at 12pm and as the waves come in your feet will be completely submerged…. And at 1pm at that same point your feet might be a dry as unbuttered bread. Technically this is due to the tide, wind speed/direction and a host of other meteorological factors (tide currents, tide producing forces… The list is endless). BUT, for the purpose here's the point: Where one thing ends and another begins isn't always defined by a straight line or border. Dare to break barriers!
Allow us to extend this analogy a little further (you'll get use to our corny puns). Most people would choose sandals for a walk on "sand" or in "muddy waters"… Kiah isn't most people (Can you expect anything less?! After all, she's a she.lace co-founder!). She puts on the Jordan 2 Retro "Wing It."
Why? Well, even when something appears to be black & white there is always shades of grey. And, sometimes in order to make a plan come to fruition you have to act on instinct and wing it. That's Kiah's motto and that's what we represent: defying convention, challenging barriers and redefining expectations.
When Kiah's not too busy being a perpetual "glass ceiling" breaker, she's fearlessly standing on a bright red canoe perched over downtown Toronto's busy highway. The Canoe Landing Park is an 8-acre green space nestled right in the middle of the concrete jungle. It sits in between the Gardiner Expressway and the row of condos known as CityPlace on Fort York boulevard. Perhaps the most interesting part of this parks development is the coast-to-coast consultation involved in its architectural design. It was designed by Landscape Architects Phillips Farevaag Smallenberg of Vancouver, in collaboration with The Planning Partnership of Toronto's Karen Mills, and Douglas Coupland.
The park boasts several different noteworthy art  installations, but none more enticing than the BIG red canoe. This is the handy work of Canadian author, artist and sculptor Douglas Coupland. According to Coupland one of the main functions of the installation is to allow people to see over the highway to Lake Ontario. We consider it a rare connection of nature to nature in a place increasingly dominated by concrete and glass. The Vancouver-based artist has many other Public Art pieces in Canadian cities (Vancouver, Toronto and Ottawa) that are worth checking out.
A canoe out of water designed to help you see a body of water, interesting. Going against traditions doesn't make something "out of place". After all, history rewards the bold and intrepid. If it wasn't for this canoe being out of water, we wouldn't have this beautiful piece of art to marvel at. So whenever you're told something is too non-traditional and won't work. The first question should be "why?", and the one that follows should be "why not?". Sneakers+Art+Culture=Women Empowerment… Why not?
Look out for next week's post! Here's a hint, even a Queen in a concrete jungle can find a castle.